Foraging for Elder, Identifying Elder and Elder Flower/Elder Berry Recipes are here…
Elder provides us with a couple of amazing edibles, flowers, buds and berries. They all pack a punch in flavour in different ways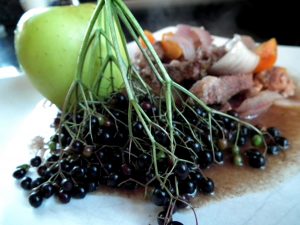 Elderberry and bramley apple beef stew This winter stew utilises...
Read More
Elder flower fritters Elderflower fritters are the quickest thing to...
Read More
Elderflower Lemonade A zesty flavour that will cleanse your palette,...
Read More
Join us on one of our deeply engaging wild food foraging and cookery experiences. The easiest way to develop your foraging and wild food cookery skills is to join a true professional out in the wild. Perfect for chefs, individuals, families and groups, either join us on one of our pre-arranged walks or enquire about a private event.
A Growing set of high quality printed guides to foraging and wild food cooking, to allow you to continue developing your foraging skills at your own pace in your own time.