Golden Scalycap / Spring / Autumn / Inedible
Scientific Name
Pholiota adiposa
---
Common Names
Golden Scalycaps, Chestnut mushroom
---
Family
Strophariaceae
---
Habitat
They can grow both saprophytically and as parasite on living trees. They are most often found on beech. They normally appear in large tufts close to the ground.
---
Description 
An occasionally find in the North of England there are more down in the south. There are question marks regarding edibility, many species of Pholiota are toxic and they quite hard to ID so I wouldn't recommend them for the kitchen.
---
Identifying Features of the Golden Scalycap:
Cap:
Convex and then flattening out with age. They are yellow with brown scales, the scales are more concentrated towards the centre. They are very greasy or slimy to touch. Up to10cm in diameter.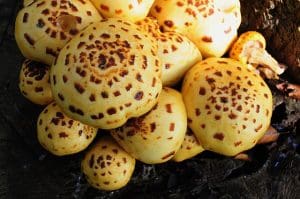 ---
Stem:
They are a similar colour to the caps and are covered in scales (which are fragments of the universal veil) Up to 6cm long, the stems often join at the base. In young specimens there is sometimes a faint ring.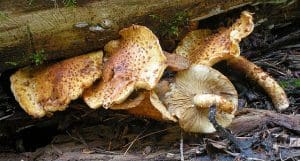 ---
Gills:
The gills are pale yellow when young, they soon darken and then become rusty as the spores mature. They are crowded and adnate.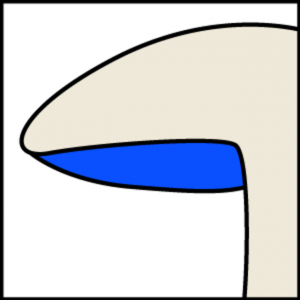 ---
Smell:
No strong smell.
---
Spores:
Reddish brown.
---
Known hazards
Some older books list them as edible but it's not a mushroom that I eat, many species of this family are known to be toxic.
---
Potential lookalikes
They are quite hard to identify and look similar to other Pholiota, all are inedible. The most common is the Shaggy Scalycap (Pholiota squarrosa) but this has a dry cap.
They could be confused with Honey Fungus (Armillaria Mellea) but these have a white spore print and their gills don't darken with age.
---
Extra Notes
The name Pholiota means scaly and adiposa comes from the Lain adeps which means lard or grease in reference to the texture of the caps.
---
Resources:
https://en.wikipedia.org/wiki/Pholiota_adiposa
https://www.first-nature.com/fungi/pholiota-adiposa.php