Shaggy  Inkcap / Autumn / Edible
---
Scientific name
Coprinus comatus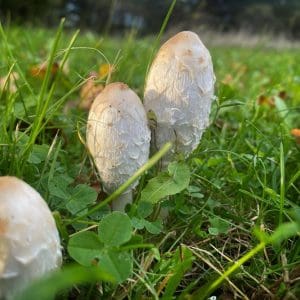 ---
Family
Agaricaceae
---
Habitat
Grassland, lawns, verges often in large numbers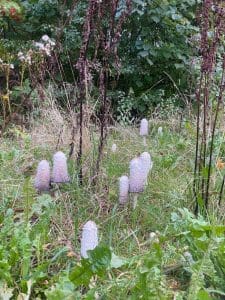 ---
Description
Magpie inkcaps are bell shaped white floccose mushrooms with a long white stem.
---
Identifying features:
---
Cap: 
White cap with white fibrils, starting off egg shaped,  becoming long bell shaped. The cap can reach upto 7cm, at maturity the cap will start to deliquescing (liquifying into its spore mass) Some times gets called a lawyers wig because of the curled fibrils.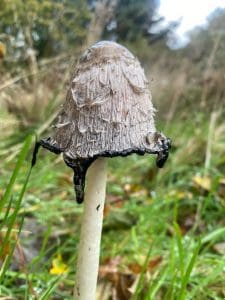 ---
Stem
:
Tall white stem which has a tight ring, it is bulbous at the base.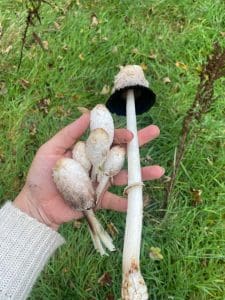 ---
Gills
Adnate or free gills which are white, turning reddish pink to grey then black as they deliques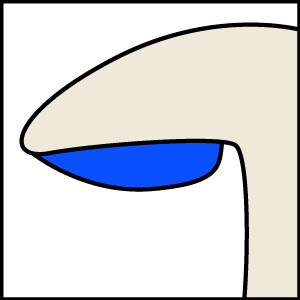 ---
Smell:
Very faint mushroomy
---
Spores:
Black
---
Uses
Edible but can also be used as an ink for writing or vegan squid ink alternative 
---
In Food
This mushroom has a short shelf life once picked it can start to become black liquid within 24hrs. Young specimens are excellent fried.
---
Known Hazards
none
---
Potential lookalikes 
Magpie inkcap, common inkcap