Magpie Inkcap / Autumn / Toxic
---
Scientific name
Coprinopsis picacea
---
Family

Psathyrellaceae

---
Habitat
Magpie inkcaps grow in deciduous woodland, preferring beech trees and alkaline soils. Occasionally they can be found in damp shady grassland. Often a single mushroom or very small numbers grow in one spot.
---
Description
Magpie inkcaps are bell shaped mushrooms with a long white stem and an awful smell.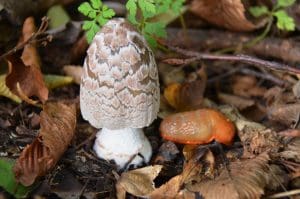 ---
Identifying features:
---
Cap: 
Dark brown cap with white fibrils, starting off egg shaped,  becoming long bell shaped. The cap can reach upto 7cm, at maturity the cap will start to deliquescing (liquifying into its spore mass)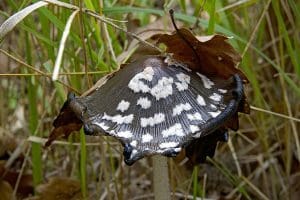 ---
Stem: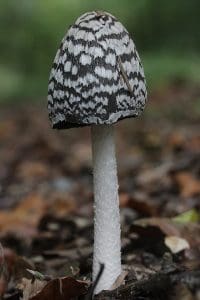 Tall white stem which is floccose (covered in wooly tufts) its bulbous at the base.
---
Gills
Adnate or free gills which are white, turning red then black as they deliques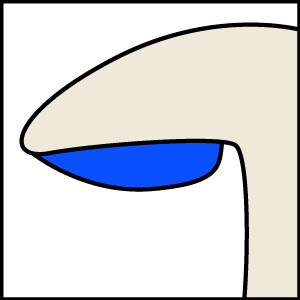 ---
Smell: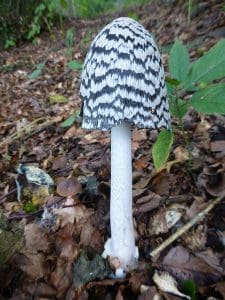 Strong unpleasant chemical smell
---
Spores:
Black
---
Uses
Can be used as an ink for writing
---
In Food
This mushroom is toxic and must not be eaten
---
Known Hazards
Toxic
---
Potential lookalikes 
Shaggy inkcap, common inkcap