When you're in the midst of it – London can seem like the last place you'd want to, or even could, go foraging. However, wild food can be found everywhere and I'm always amazed by the diversity of wild ingredients that can be foraged throughout London's Parks.
'You can find a greater variety of wild ingredients in London than in most places in the UK'
Everything from Wild Garlic all the way to edible Seaweed can be found within a 1-hour commute of London (great for drying and stocking up the larder). Or you can keep it way more Local picking bits from the parks as you walk home from work (my favourite way to do it) where you can easily find:  note it's illegal to currently pick from the Royal Parks.
Wild salad ingredients like dandelion, chickweed, lime leaves, bittercress and much more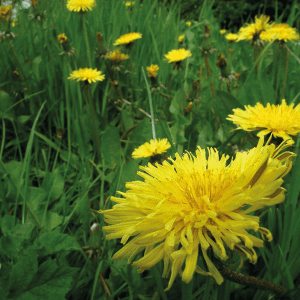 Edible fruits like cherries, damsons, sloes, blackberries and loads of others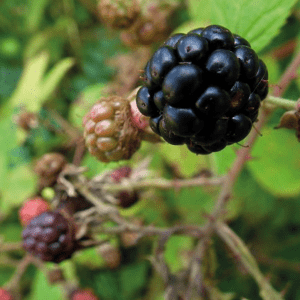 or edible wildflowers and garnishes to bring a flare to your next dinner party – my favourite of which is darwins barberry flowers.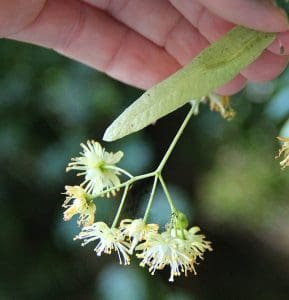 We have a plant guide here to help you identify these and discover some fantastic recipes for cooking with them.
Let's take a Closer Look at foraging spots in London:
Hampstead Heath
Filled with wild salad ingredients this park also boasts a nice amount of sloe bushes around the park edges. If you like Sloe Gin this is the place to go – head over with a bag around October time to harvest the berries. Drop them in a jar and top up with gin and it will be ready to drink by Christmas.
Dulwich Park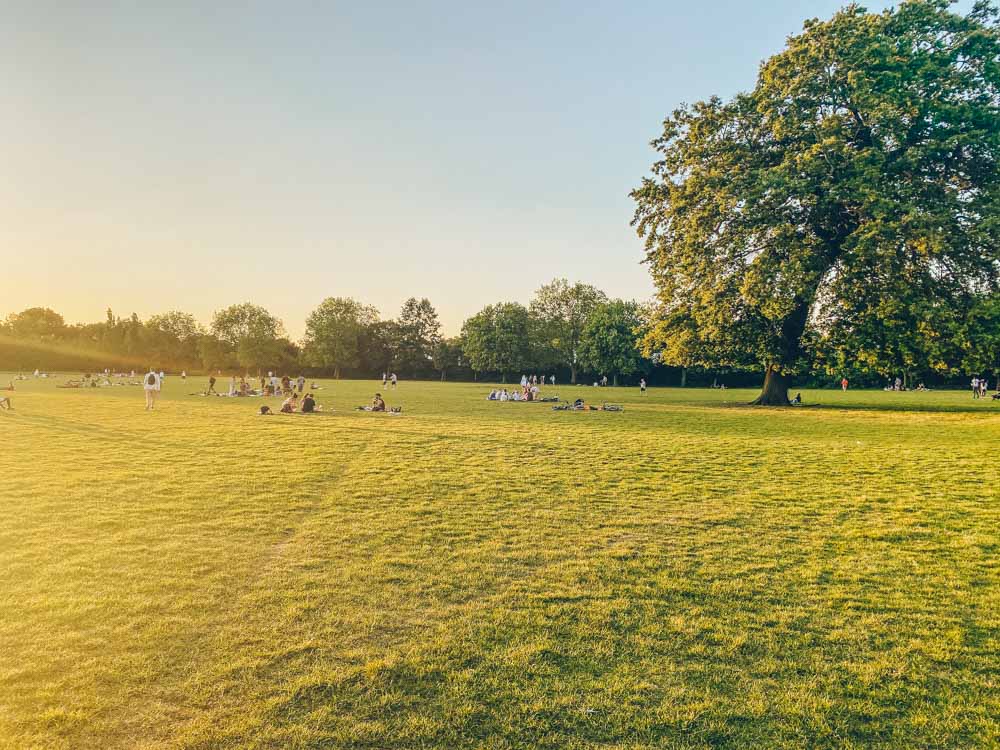 One of the best spots for wild and foraged salad ingredients, I don't think I've ever seen as much common sorrel in one spot before in the entire of the UK as I have in this park. Why not try popping some of the greens in your next salad and dress with a beautiful salad dressing.
below is an image of a 30 leaf wild salad with lardons and croutons added – all picked within Dulwich Park.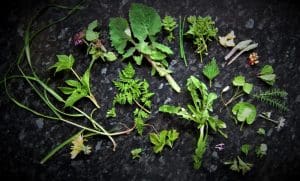 I'll stop here before I give away all of my favourite foraging locations within London. The best part of it is finding your own secret locations so grab your baskets and foraging guide, we have both of these here – and head out in search of your Local wild meal in London.
For more information on foraging click here.
For our free plant guides click here
For our free mushroom guides click here
If you want a little help to get the ball rolling simply join us on one of our London foraging courses.
Happy Foraging!!