BEECH / SPRING / SUMMER / AUTUMN / EDIBLE
COMMON NAMES
Common Beech, European Beech
---
BOTANICAL NAME
Fagus sylvatica
---
SCIENTIFIC CLASSIFICATION
Kingdom – Plantae
Order – Fagales
Family – Fagaceae
Genus – Fagus
---
KNOWN HAZARDS
There is some evidence to suggest that they shouldn't be eaten in large quantities as they are toxic to some people.
---
COULD BE CONFUSED WITH…
Large leaved lime Tilia platyphyllos perhaps but the leaves of this tree are also edible.
---
RANGE AND DISTRIBUTION
Very common throughout the UK. It is the dominant tree in the woodlands of Southern and Central England.
---
HABITAT
They prefer well drained, slightly acidic soils.
---
PHYSICAL CHARACTERISTICS
Stems/Bark
They have smooth silver/grey bark.
---
Leaves
The leaves are lime green, with wavy edges. They are around 5-10 cm long, grow in alternate pairs and are simple.  It is slow to lose its leaves, quite often holding them until the following spring.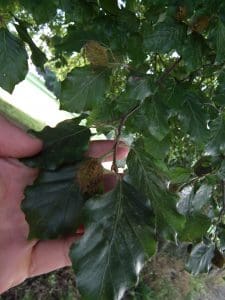 ---
Flowers
Beeches are monoecious, bearing both male and female flowers. The female flowers grow in pairs and the male flowers produce catkins.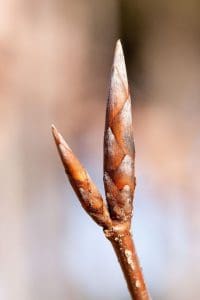 ---
Seeds/Fruit
The nuts or masts are egg shaped and bristly. They open to reveal 1-3 triangular nuts. The quantity of nuts varies massively from year to year.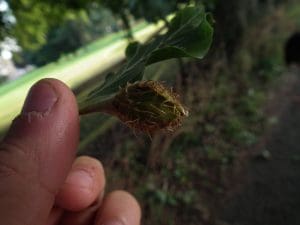 ---
EDIBLE USES
The young, fresh leaves can be nibbled raw or added to salads.
The leaves are also used to make Noyau a delicious alcoholic beverage.
The nuts or masts were commonly fed to livestock and when roasted make a good coffee substitute, they can also be eaten raw, simply peel off the outer shell.
They can also be pressed to make oil.