Field blewit / Autumn / Edible
---
Scientific name
Lepista (clytocybe) saeva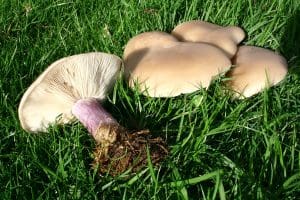 ---
Family
Tricholomataceae
---
Habitat
Grasslands and sometimes in open woodland. Preferring limestone or chalk.
---
Description
Medium sized whitish capped mushroom, its most distinguishing feature is its purple stem.
---
Identifying features:
---
Cap: 
Smooth pale buff brown to cream coloured cap that can look like it has a transparent film on the top showing the colour underneath, dome shaped when young with a slightly enrolled rim, with age it flattens and can have a wavy edge. 
---
Stem:
4-6cm tall, that has purple striated fibres. the stem is solid and sometimes bulbous at the base.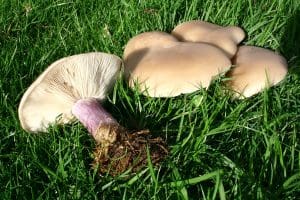 ---
Gills:
The gills are whitish cream becoming pinkish buff with age, free of the stem and crowded.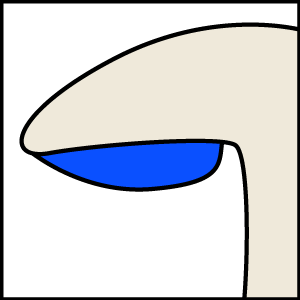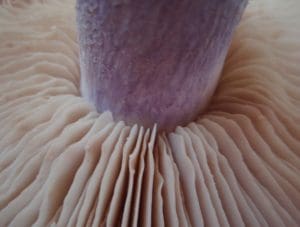 ---
Smell:
Floral a little like earl grey tea.
---
Spores:
white/ pale pinkw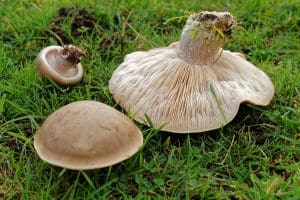 ---
Uses
Great edible.

---
In Food
This mushroom is excellent fried, dried and added to soups and stews. They've a slightly nutty flavour.
---
Known Hazards
Must be cooked can cause gastric upset when raw
---
Potential lookalikes 
Wood Blewit, but this has purple gills.
There are a number of cortinarous (web cap) mushrooms that have purple stems, webcaps have a rusty brown spore print. (Always spore print if your not sure as some of the purple webcaps can be toxic