Laver / All Year Round / Edible
Other Common Names:
Nori (but not the varieties found in Britain)
---
Latin Name:
Porphyra spp, including umbilicalis, leucosticta, linearis. All these species are edible and functionally the same, and often professionals in science and foraging struggle to distinguish the precise species from each other. There are 60-70 species in the Porphyra genus.
---
Harvest Season and Technique Notes:
It is available for harvest all year round, however, make sure to leave the base of the seaweed in tact so it can regrow.
---
Habitat:
Rocky shores. It can tolerate long periods out of the water, so is to be found relatively high up the shore.
---
Range and Distribution:
Common throughout the British Isles.
---
Conservation Considerations:
This is a common seaweed on Britain's rocky coasts. As with any harvest, do not clear a whole patch and do cut it away instead of pulling it so that the rest of the alga has a chance of regenerating. Keep in mind that many other marine animals depend on Laver for shelter and food.
---
Physical Characteristics:
Laver is a darkly coloured red, often translucent group of seaweeds that can be almost black or quite light in colour. It usually grows in sheets on rocks, and where you find one growing you will usually find many more.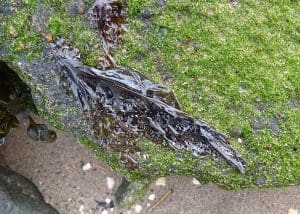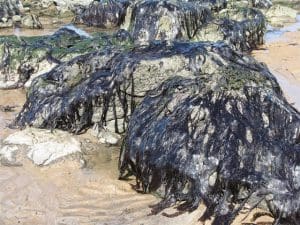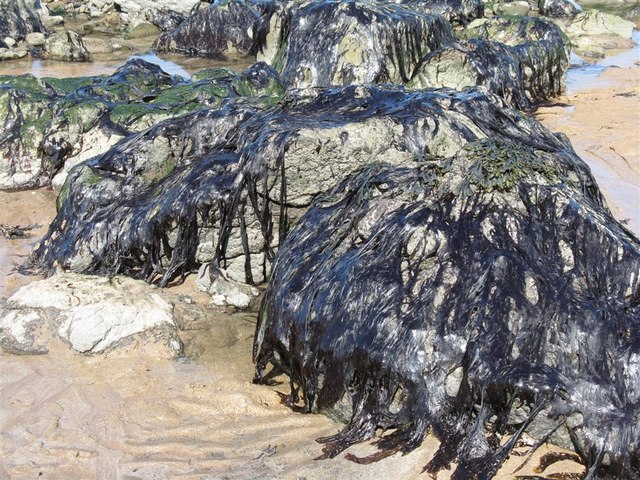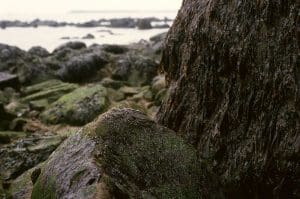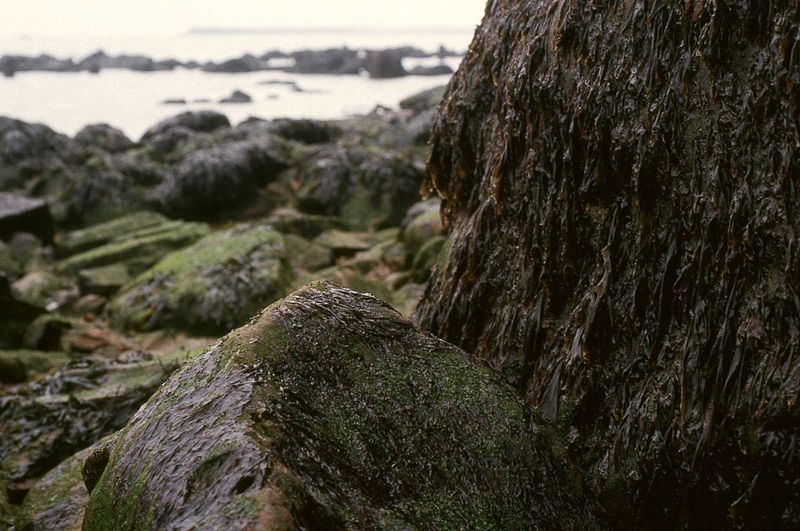 ---
Could Be Confused With, and Other Safety Notes:
All Laver species closely resemble each other, with small differences in colour, thickness and translucency providing clues to identification. They are all edible. Dulse is sometimes confused with laver, but the latter tends to be darker in colour and grows directly on rocks, whereas dulse is often growing on other seaweeds as an epiphyte or from sandier, wetter rock pools. Dulse is also a bit thicker and is arranged in several finger-like fronds whereas laver tends to form single fronds.
---
Edible Uses:
There is a very long and global history of using this seaweed is bread, soups and salads. Think laverbread from wales (although moe of a paste), and equivalents throughout the British Isles.
I think this is one of the easiest seaweeds to eat due to its fine texture and mild taste. Using it to wrap vegetable rolls, chunked into soups, pies, quiches is delicious and easy, but it can also be pickled, preserved and dried to make salts and mixed spices.
---
Medicinal Uses:
Like many seaweeds, this one has a tradition of being used by sailors to prevent goitre. This is linked to the generally high levels of iodine found in seaweeds, which supports thyroid, and therefore overall metabolic, health. This has repercussions for all other body systems, particularly for those involved in chronic illnesses.
---
Extra Tips and Fun Facts:
The British Laver is a close relative of the seaweed known as Nori, which is used to wrap sushi and flavour soups and salads.