Name / autumn / Winter / Edible
Scientific Name
Hygrocybe chlorophana
---
Family
Hygrophoraceae
---
Habitat
Open grassland and pasturelands, it actually prefers areas that are heavily trodden or mowed often.
---
Description
These golden waxcaps, when found, are often hanging out in small groups.
---
Identifying Features for the Golden Waxcap Mushroom:
---
Cap:
A rounded or domed cap, 3-4cm, which is golden in colour, yellow to orange and only sometimes has a slight red colour towards the centre of the cap. The flesh is also golden throughout.
---
Stem:
A golden slightly slimy stem.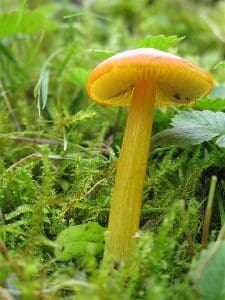 ---
Gills:
yellow with light yellow, adnate and are widely spaced gills. There are present transverse 'gills' running between the main gills. The gills are not slimy.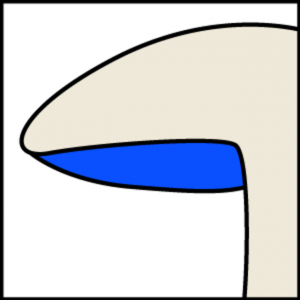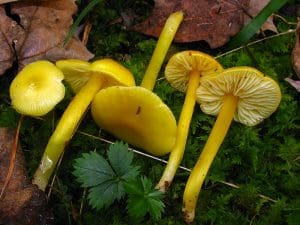 ---
Smell:
Mild Mushroom Smell
---
Spores:
White in colour
---
In food
This mushroom is edible and isn't specifically incredible as far as flavour goes and it can be confused for some other yellow waxcaps, all in all people don't often eat this one.
---
Potential lookalikes
Almost any of the other yellow, orange or golden colour waxcaps could potentially be confused with this one. None of the waxcaps are known to be deadly toxic, however some are avoided due to their waxy and slimy texture.
Meadow Waxcaps could be confused.