Slimy Waxcap/Summer/Autumn/Inedible
Scientific Name
hygrocybe irrigatus
---
Family
Hygrophoraceae
---
Habitat
Amongst grass in pastures, fields and sometimes open woodland.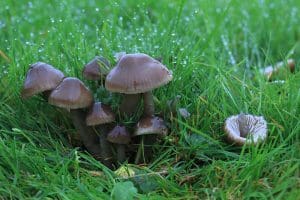 ---
Description
Slimy is never a good pretense to any mushroom. this is no exception, the slimy waxcap is considered inedible because of its distinct sliminess. it not only makes it inedible but it also makes it quite hard to handle!
---
Identifying Features for Slimy Waxcap:
---
Cap:
Covered in slime and grey to grey/brown, can sometimes be quite pale. Starting conical but partly flattening out.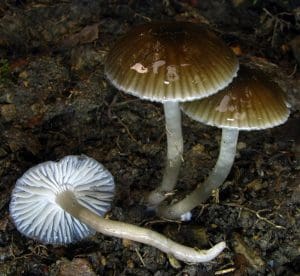 ---
Stem:
hollow and covered in slime not particularly nice. 
---
Gills:
The gills are widely spaced and notched before becoming slightly decurrent( running down the stem) . There are transverse 'gills' running between the main gills.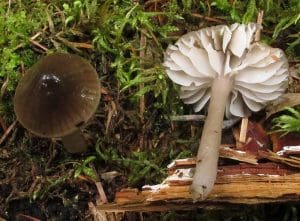 ---
Smell:
The Slimy Waxcap has no distinctive smell.
---
Spores:
White
---
Uses
none as this is unbearably slimy 
---
In food
classed as inedible due to the slimy texture which apparently makes it unpleasant to eat.
---
Harvesting
Found in undisturbed field or sparse woodland between July and December.
---
Known hazards
none known as this is deemed inedible
---
Potential lookalikes
Other grey waxcaps but they will not be covered in slime.