Elderberries best suit savoury foods and this sticky elder berry cabbage is the perfect accompaniment for a Sunday roast. It's best to freeze the berries in early October and use them when needed.
Makes enough to serve 6 as a side.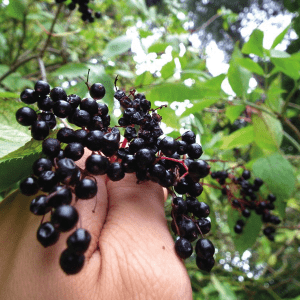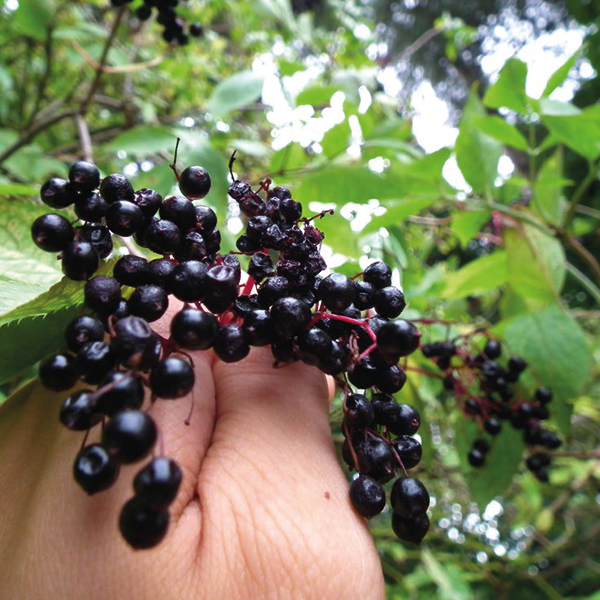 Click here to see our Elder Foraging Guide
---
Ingredients:
Large Red Cabbage – thinly slice
1 tblsp real butter
2 red onions – peeled and finely chopped
2tsp red wine vinegar
150g elder berries – queezed to extract juice
50g brown sugar
10g ground hogweed seeds (or 1 cinnamon stick)
1 orange – Zest and juice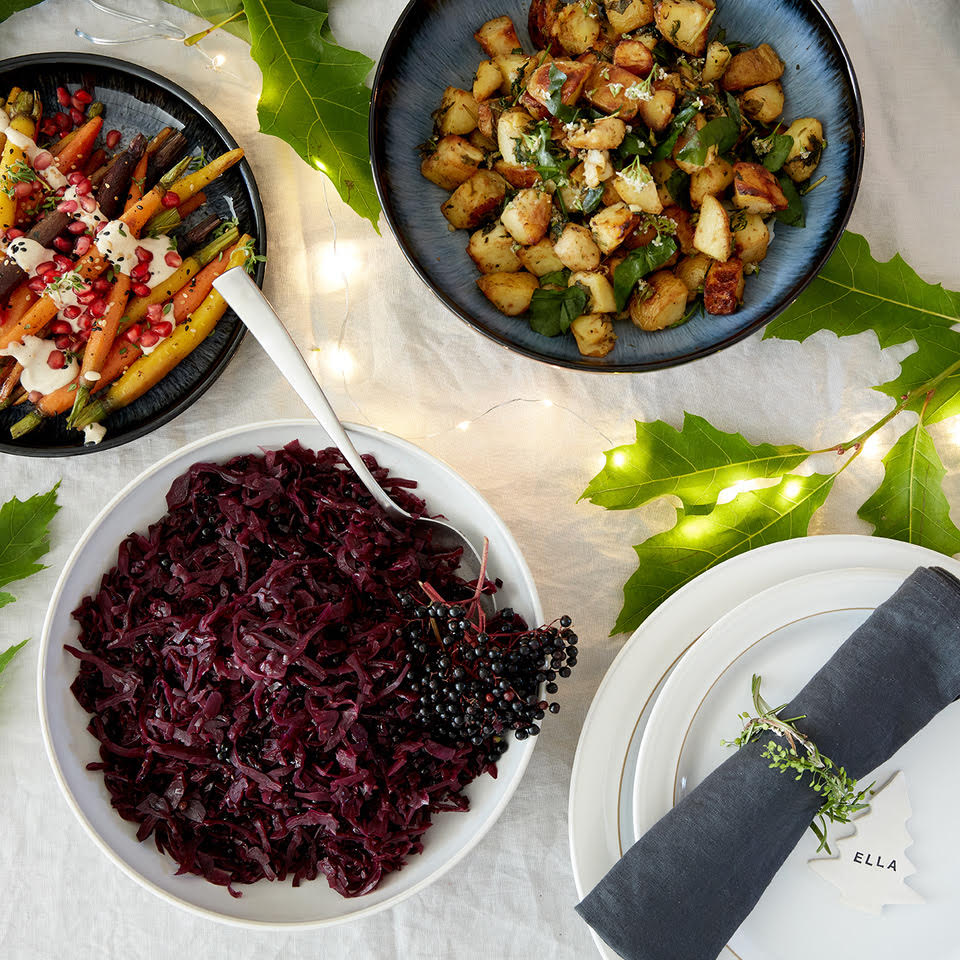 ---
Method:
Heat the butter in a large pan, add the onions and fry off until soft – approx. 5 minutes
Add the orange zest and cinnamon (or hogweed seeds) and cook for a minute before adding in the rest of the ingredients.
Bring the whole lot to the boil then reduce to a rolling simmer, cover the pan and cook fr 45 minutes when the cabbage is softened well.
---
View all of our Elderflower & Elderberry Recipes here