Cowslips / Spring / Summer / Edible
Cowslips (Primula Veris) Identification
A common herbaceous, perennial flowering plant.
---
Common Names
Cowslips, Herb Peter.
---
Botanical Name
Primula Veris
---
Scientific Classification
Kingdom – Plantae
Order – Ericales
Family – Primulaceae
---
Physical Characteristics for Cowslips
Leaves
Dark green, long and crinkly. 5-10cm long.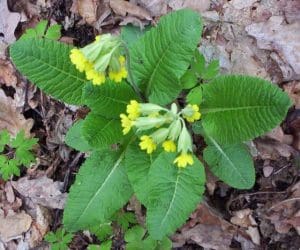 ---
Flowers
Trumpet-shaped, bright yellow with five petals, many flowers on each stem.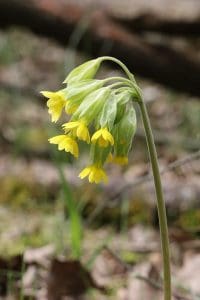 ---
Habitat
Grassy areas, parks, meadows, especially areas used for grazing cows.
---
Known Hazards
None Known
---
Could be Confused with…
Primrose looks very similar but only produces one flower per stem. It is also edible with a similar flavour.
---
Edible Uses
The leaves are slightly bitter but can be used in salads or cooked like spinach. The flowers have a lovely citrusy flavour and look great in salads or used as a garnish. They have also been traditionally used to flavour 'country' wines and for cowslip pudding, an old English dish.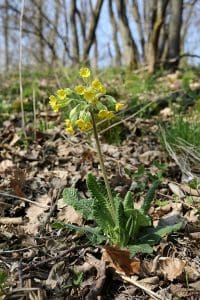 ---
Notes on Herbal Uses
A tea made from the flowers has traditionally been used to treat a wide range of ailments including bronchitis, insomnia, heart failure and asthma.
Click here to learn the best way to make herbal infusions.
---
Extra notes from the Foragers
The name cowslip is an old English word for a cow pat, where this plant can quite often be found growing.