Sea Beet / Spring / Summer / Autumn / Winter / Edible
How to Identify Sea Beet
---
Botanical Name
Beta vulgaris maritima
---
Could be confused with
Possibly confused with Sea Kale although sea kale leaves are very wavy, more of a green / yellow and are really quite different when you see the two plants together.
---
Range and Distribution
Coastal areas of Europe including the UK and Asia
---
Habitat
Found growing on shingle beaches, coastlines, and wastelands by the coast.
---
Physical Characteristics
Sea beet is a sprawling perennial growing up to 1m, although rarely found standing up.
---
Leaves
Its leaves can vary in size greatly from 5-40cm in length and 2-20cm in width. They're triangular to oval, glossy and dark green; the vein ridges are deep and obvious. Growing from one single point in the ground.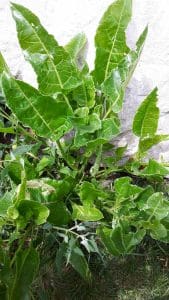 ---
Flowers & Seeds
Each plant will produce a number of long thin stems up to 1m long, full of minute green flowers and seed pods between July-September.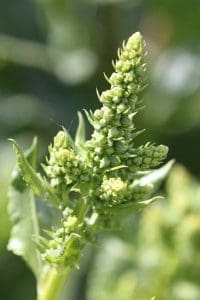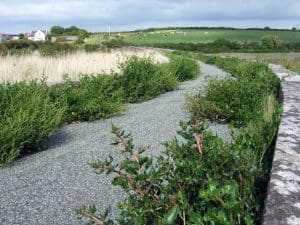 ---
Edible Use
Stem & Leaves: wilted, steamed, baked, stir-fried, for wrapping food.
Flower & Seeds: in salads, and as leaves except for wrapping food.
---
Herbal
Traditionally used to cure intestinal tumours.
---
Tips and Observations
If you periodically cut back Sea beet, not the whole plant but up to 40% of its shoots it will continue to produce fresh young leaves throughout the year. Leaves growing in shaded places will be a lot larger and are perfect for wrapping fish before putting on the BBQ or beach fire.