Foraging in Sussex
The deep south of the country provides a really interesting and varied foraging location. There is variety and abundance all through the year and often certain things will even thrive in winter due to the slightly milder temperatures experienced in Sussex. 
There are some great finds to be had here and i'm going to tell you about a few places and what you might find there! 
Hampden park – Eastbourne
Parks are overlooked larders in my opinion and ones that contain woodland are often great places to hop into on the way to or from work to find some delicious edibles!
Hampden park in Eastbourne is no exception and has a great variety of delicious edibles waiting to be picked carefully for your tea. 

Three cornered Leek:
A small bulb growing into long thin waxy leaves which have a triangular shaped vein running down the centre. It has bell-like flowers, each flower with 6 white petals that have a green stripe down the middle. When crushed this plant has a pleasant oniony smell and a wonderful mild onion flavour.
Click here for a full ID guide of three cornered leek
Tawny Grisette:
The tawny grisette has an orange-brown cap and a tall, slender stem that arises from a conspicuous cup-like sack. It can be found in woodlands, particularly those with Birch, but also on heaths.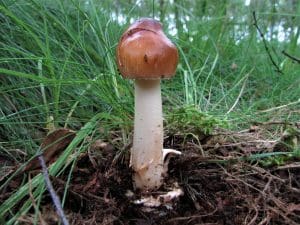 Click for a Link to the ID guide
Pagham – Chichester
Being a coastal county it would be silly not to talk about what you can forage from the coastline that runs the length of the county providing an excellent source of summer leaves! Pagham is the village next to what was once the medieval harbour of Chichester and is now a fantastic salt marsh full of rare birds and delicious sea plants!

Marsh Samphire:
Marsh Samphire is an annual growing from 3-30cm tall.
It's a succulent and fleshy plant, with opposite scale-like leaves and heavily jointed stems.
The flowers are tiny and sunken into the joints of the stems, they're actually quite difficult to see as are the small succulent fruits containing one single seed.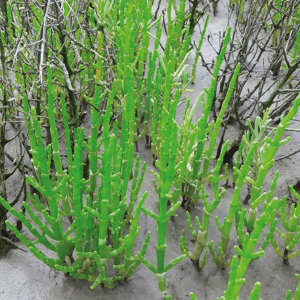 Click here for a full ID guide for Marsh Samphire
Sea Purslane:
Sea purslane is a bushy perennial that sprawls along each other and the ground, growing to 75cm in length.
The stalks are fairly woody, grey brown, producing succulent 2-4cm long oval shaped leaves, growing opposite to one another up the stem. These are light green with a slight grey/silver tinge due to lots of very tiny hairs all over them.
At the end of the stem it produces a cluster of minute yellow flowers which turn in to pale yellow seeds.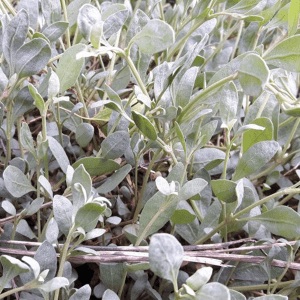 Seven Sisters Country Park:
Field Mushrooms:
Smooth White Cap, with crowded pink gills that become more chocolate brown with age. It has a sturdy white stem with a ring, or skirt, which disappears as the fruit matures. Found in pasture and in fields it is the most common foraged mushroom in the UK.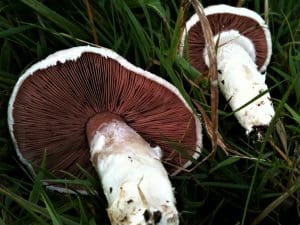 Click here for an ID guide for Field Mushrooms

Wild Parsnip:
An erect, medium to tall, strong smelling, hairy plant. Stem angled or ridged. Leaves pinnate, with 5 to 11 oval, lobed and toothed segments. Flowers yellow 1.5 mm in umbels with 9 to 20 unequal rays.

Hopefully these pointers will help you to start foraging in Sussex responsibly and sustainably. Getting wild food from your local area is a great feeling and an excellent way to engage with nature!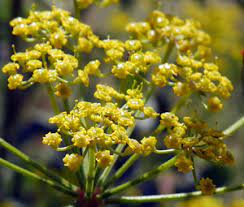 "We wunt be druv" – unofficial motto of Sussex