Identifying
Brown Roll Rims
(
Paxillus Involutus
)
Toxic
Common names
Brown Roll rims, Common roll rim, poison pax
---
Botanical name
Paxillus Involutus
---
Meaning of Scientific classification
The name derives from Paxillus meaning small stake or peg and Involutus refers to the in rolled cap margin.
Class: Agaricomycetes
Order: Boletales
Kingdom: Fungi
Division: Basidiomycota
---
Could be confused with
Can look like some of the milk cap (Lactarius) species but these all exude a milk-like substance when damaged.
Click here to see all our posts associated to Milk Caps
---
Distribution
Very common in the UK and Europe.
---
K
ey features and habitat of Brown roll rim
mushrooms
---
Caps
Caps are typically around 6-20 cm in diameter. When young the caps are convex but soon flatten out with a slight depression towards the centre. As the common name suggests they are brown in colour, with faint striations along the cap margin.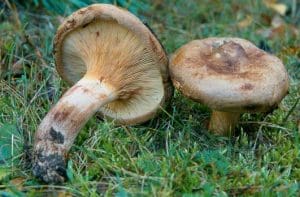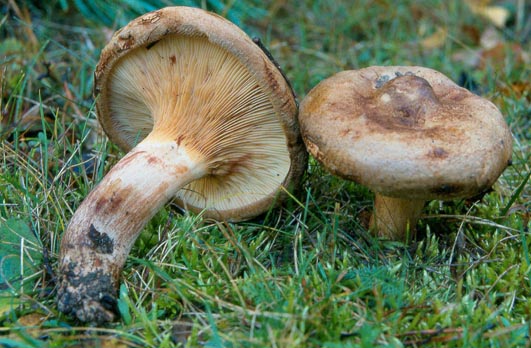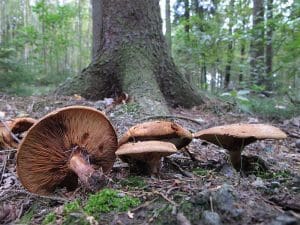 ---
Gills
The gills are pale yellow/brown, crowded and run partway down the stem, when damaged they bruise darker brown. The cap margin is in rolled hence the common name roll rim.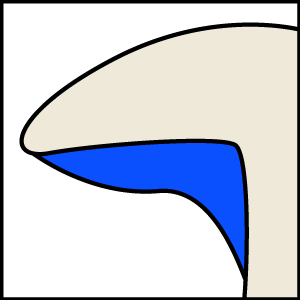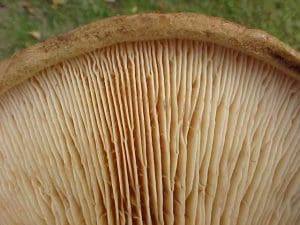 ---
Habitat & Season
They form ectomycorrhizal relationships with both hardwoods and conifers and are most commonly found in late summer and autumn.
---
Spores
Brown – Yellowish/Brown
---
Edible
uses
Although this species was eaten in the past and is still apparently consumed in Eastern Europe it was responsible for the death of the German mycologist Julius Schaffer in 1944. It has since been found to cause potentially fatal autoimmune damage by triggering your immune system to attack red blood cells leading to complications such as acute kidney shock and acute respiratory failure.