Powdery Brittlegill /Summer/Autumn/Edible
Scientific Name
Russula Parazurea
---
Family
Russulaceae
---
Habitat
Mixed Woodland but mainly broad leaved, especially oak or beech but occasionally with pine.
---
Description
A medium sized mushroom with a grey to blue cap covered in a powdery coating. white to cream Brittle gills and a white stipe that snaps easily.
---
Identifying Features for Powdery Brittlegill:
---
Cap:
Matte grey, blue sometimes with a hint of green around the edge of the cap. Can feel a bit greasy when wet. The powdery bloom can wash off of the cap in heavy rain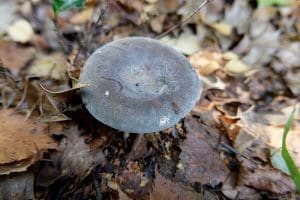 ---
Stem:
White and snaps like chalk
---
Gills:
Adnexed, crowded white/cream gills attached to the stem. Brittle when touched.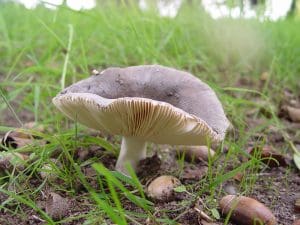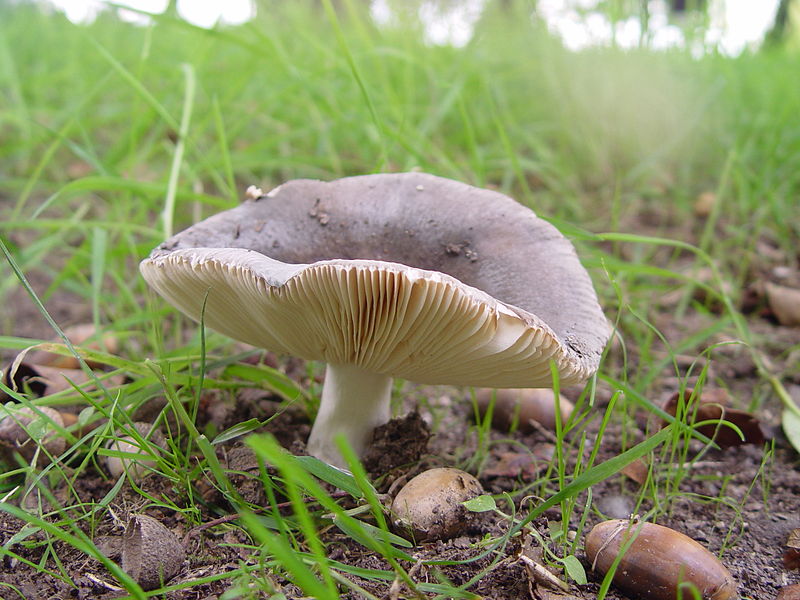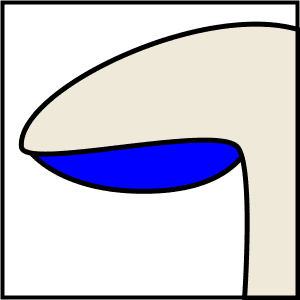 ---
Smell:
Mushroomy smell. This mushroom can give a peppery taste but shouldn't be hot like chilli.
---
Spores:
White to cream
---
Uses
As a delicious additive to food check out some of our mushroom recipes to see what you could use this for!
---
In food
Good and fleshy could be used as a feature in a big meal or too add flavour to a soup or stew.
---
Harvesting
Found in mainly broad leaved woodland from August throught to November
---
Known hazards
Other Russulas. see the four step test to check for safe Russulas.
---
Potential lookalikes
Other blue/grey Russulas like the Charcoal Burner, but these are edible if tested with the four step test.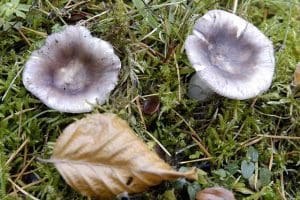 -Snap – Does the stem snap like a piece of chalk?
-Flick – Do the gills break when you flick them gently?
-Peel – Does the skin on the cap peel away?
-Taste–  this should only be done when you have gone through the other steps and are confident that you have a Russula. If a tiny amount placed on the tongue a chilli like burn or tingle means the mushroom is poisonous but a pleasant mushroomy taste means it is edible.