Bitter Bolete / Summer / Autumn / In-Edible
Scientific Name
Tylopilus Felleus
---
Common Names
Bitter Bolete
---
Family
Boletales
---
Habitat
In any type of woodland but most often found in and around deciduous trees particularly Beech and Oak.
---
Description 
A non-toxic member of the Bolete family, but one to avoid as they are incredibly bitter and will ruin any meal you include them in.
---
Identifying Features:
Cap:
Brown to tan in colour they are convex when young but they tend to flatten out with age.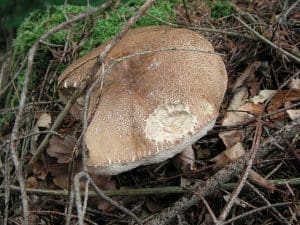 ---
Stem:
Slightly lighter in colour than the cap, they tend to be more bulbous towards the base, the stem is covered in a net like pattern that is darker than the stem itself.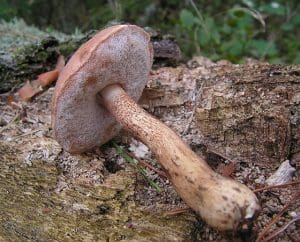 ---
Gills:
Pores rather than gills, they are white when young but become pinkish with age. The pores will bruise pinkish and go brown when very mature.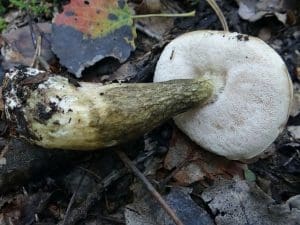 ---
Smell:
Mushroomy, but some have said the smell is unpleasant.
---
Spores:
Light pink to brown.
---
Uses
In food
Technically edible but they are extremely bitter and are best avoided.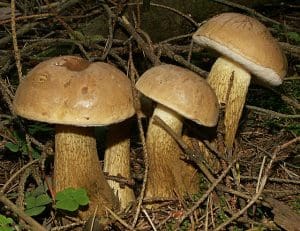 ---
Potential lookalikes
Other members of the Bolete family. They look very similar to the Penny Bun (Boletus Edulis). The dark-on-light reticulation in the stalk is distinctive and is the opposite of that on the stalk of the Penny Bun (Boletus Edulis).
---
Extra Notes
This mushroom has been the subject of research into bioactive compounds that have been tested for anti-tumour and antibiotic properties.