This Elderflower Champagne Recipe is by far my favourite sparkling version of a wild wine you can make, I currently make 25ltrs of this stuff every year, and it barely lasts for half of the year. It goes down well at every occasions from a dinner party to an afternoon BBQ and even goes down well on our pop up taster evenings. It's incredibly simple to make and the key is that less is more with the flower heads – don't get carried away and put more in thinking it will give more flavour – it doesn't need it. It almost tastes like a more sophisticated version of hooch.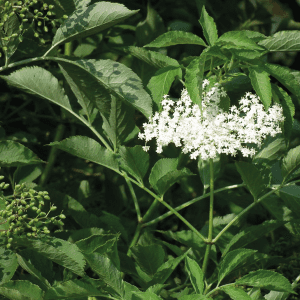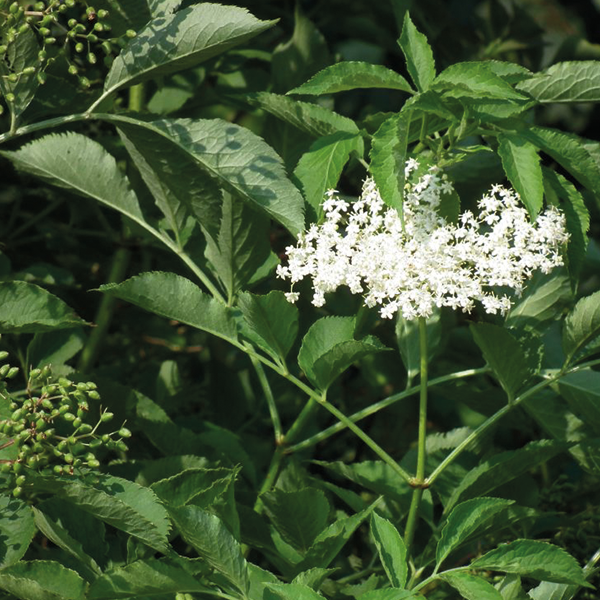 ---
Ingredients for this Elderflower Champagne Recipe:
1.1kg caster sugar
5 Elder flower heads
2 lemons
2 oranges
1 sachet yeast (bread or wine but the best is champagne yeast)
5ltrs water
Demi-john and air-lock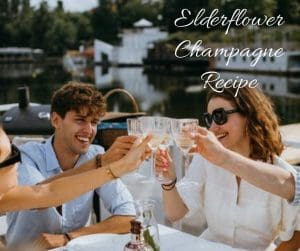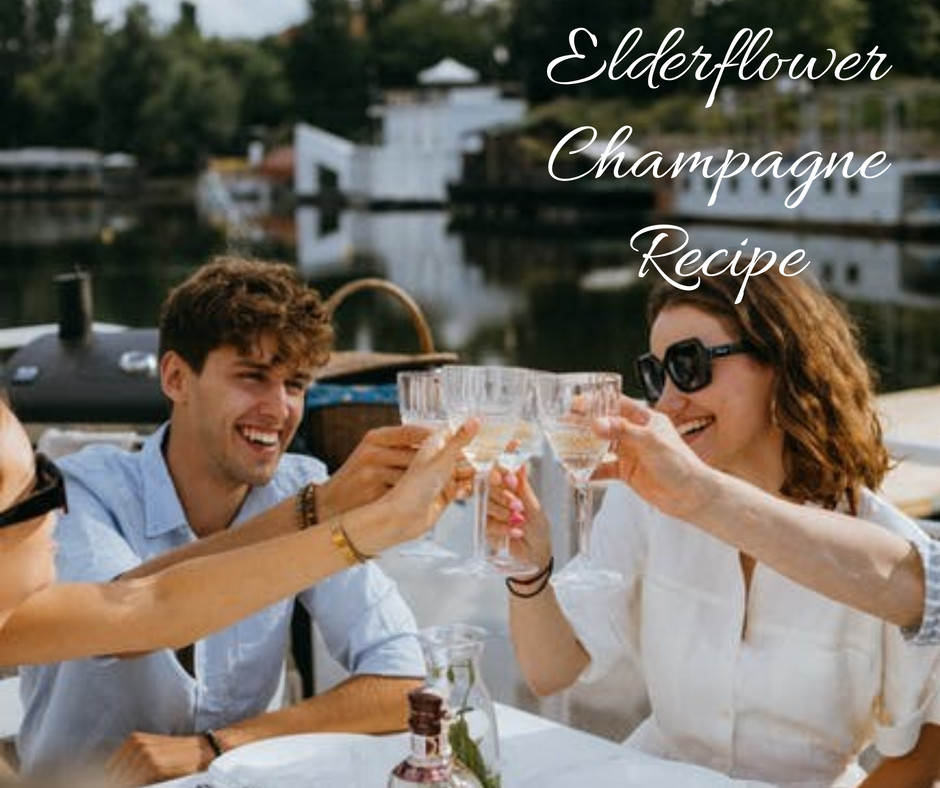 ---
Method:
Chop your lemons and oranges in to quarters and squeeze their juice in to a pan – chuck the rest of the fruit in there also.
Then add you elderflowers and 2ltrs of the water
Bring to the boil for 10 minutes with the lid on the pan.
Remove from the heat and strain through a muslin cloth, saving the liquid.
To this hot liquid add the sugar and stir vigorously until dissolved
Add the rest of the cold water
Pour the yeast in and pour in to your demi-john
Pop the airlock on and leave for 10 days to bubble away
Siphon off in to plastic bottles and for every 250ml add 1tsp white sugar
Leave another 5 days to carbonate and enjoy
---
Top Tip
Check the bottles every so often to check there isn't too much pressure inside, plastic bottles will expand a little letting you know how much pressure is inside, if they feel too solid, slowly open the lid to release some pressure and then close again.
---
View all of our Elderflower & Elderberry Recipes here