This Nettle Beer Recipe might sound a little odd – making beer out of those things that sting us – but the flavour is exceptional. It tastes a bit like a bubbly herby lemonade that has a hit of %ALC depending on how long you brew it for 🙂
This is enough to fill x12 330ml beer bottles You'll need a fermenting bucket, muslin cloth, 1 5 litre demijohn with airlock, beer bottles, and a bottle capper (unless you choose swing top beer bottles). Syphon tube optional but helpful! You will need to pre sterilise everything that will touch the beer.
---
Ingredients
Nettles x200g
Water x4 Litres
Sugar x 1kg
Cream of Tartar x 10g
Juice of one large lemon
Pinch of yeast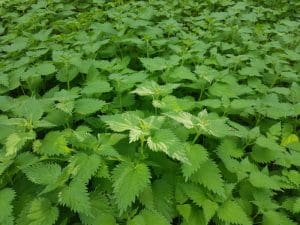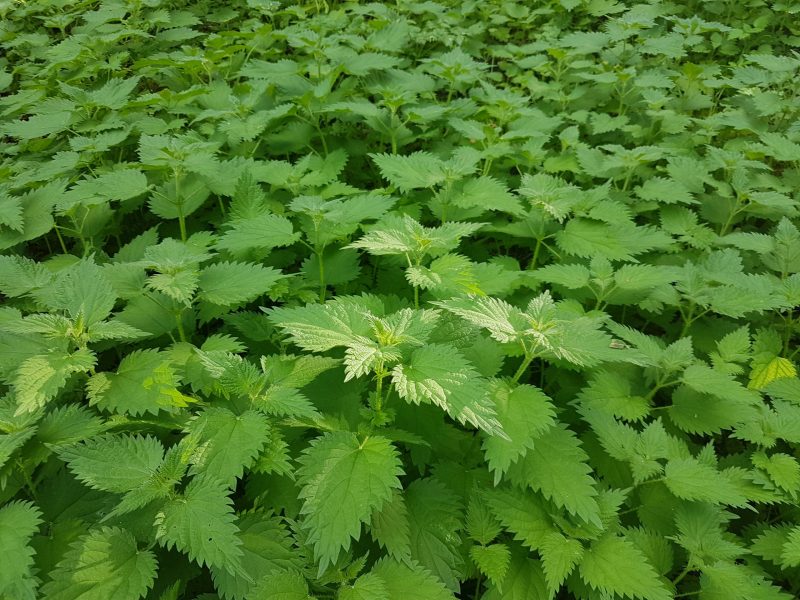 ---
Method
Pick nettle tops – rinse and leave to dry
Bring water to the boil, add nettles and hard boil for 15 minutes
Strain water into your fermenting bucket and discard the nettles (you can use these for other nettle recipes!)
Stir in the sugar, lemon juice, cream of tartar and cover with muslin cloth. Leave to cool to room temperature.
Add yeast and leave covered overnight (check your packaging instructions as some yeast brands tell you to activate it in warm water before adding into recipes)
Next day remove any scum from the top of the liquid
Stir and pour the lot in to a demijohn, fill up the air stopper with water and pop on the top of the demijohn.
Leave to ferment for 14 days the airlock should keep bubbling and slow down towards the end of the 14 days
Pour the liquid in to beer bottles and Cap
If you'd like then to be fizzy then bottle in to plastic screw-top bottles with 1tsp of sugar per 500ml leave for a further 7 days and enjoy.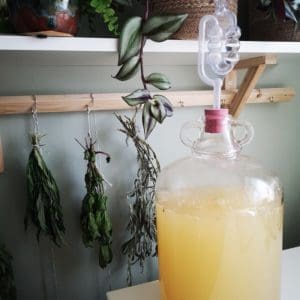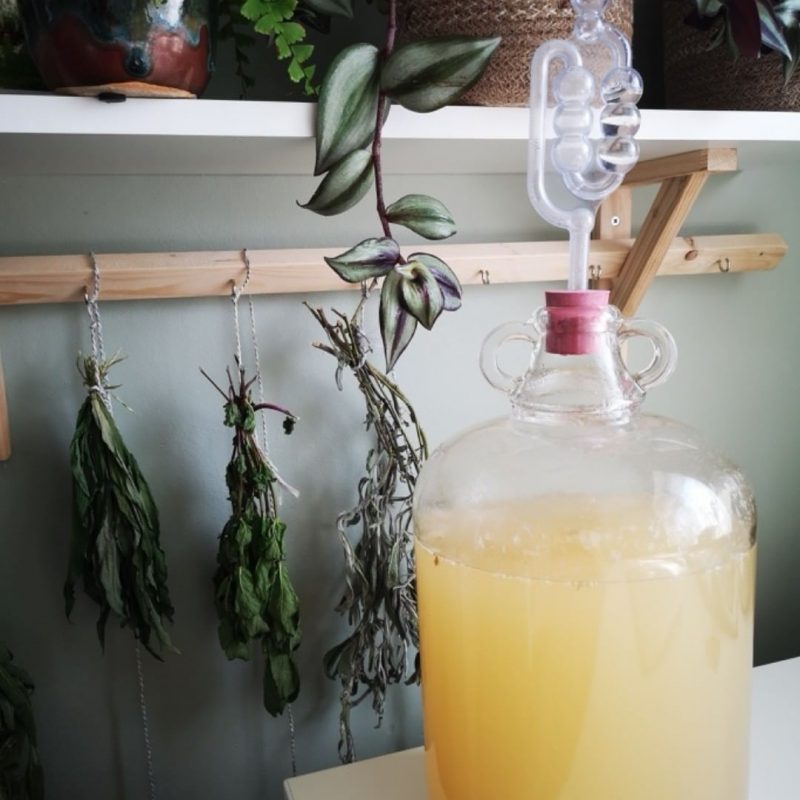 words from Forager Megan who can be found @flintandfern.
---
Looking for More Nettle Recipes?
Nettles can be used in absolutely loads of recipes, that many we've dedicated a whole page to our favourite recipes.