Nettle and Wild Garlic Beef Wellington
This Nettle and Wild Garlic Beef Wellington Recipe is possibly one of my all-time favourite recipes. Most recipes call for beef sirloin but if you have a decent local butcher you can usually get away with using a standard beef joint (much cheaper)
---
Ingredients
Beef Joint – 500g

500g pre-made puff pastry

250g chestnut mushrooms – finely chopped

2 onions – finely chopped and diced

250 wild mushroom – I used dryads saddle (if you don't have wild just double up on chestnut mushroom

100g nettle – finely chopped

100g wild garlic – finely chopped

a knob of butter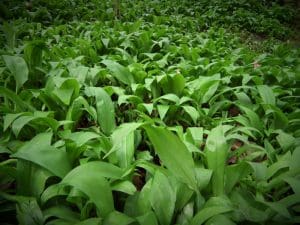 Click here for a foraging guide for Wild Garlic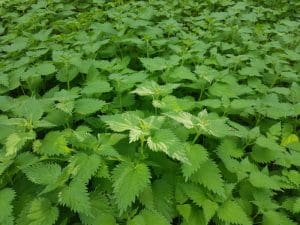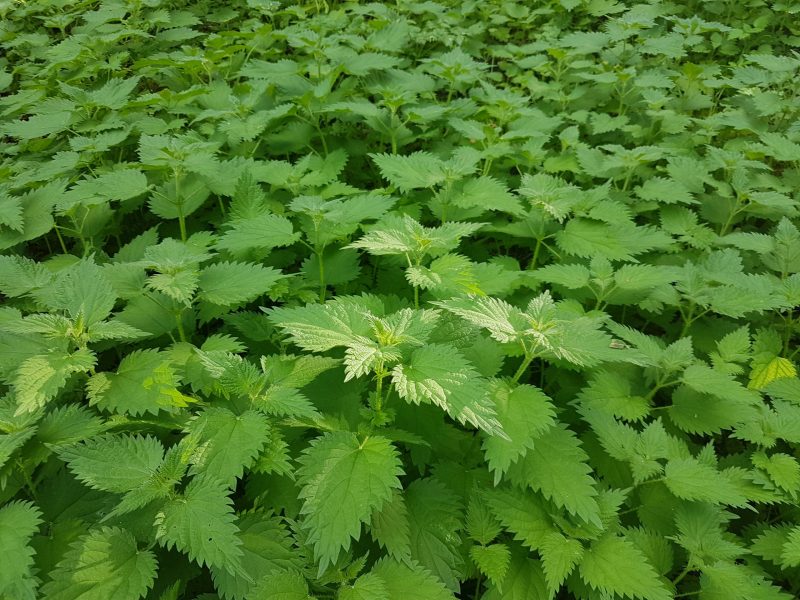 ---
Method for Nettle and Wild Garlic Beef Wellington Recipe
Heat up a pan on the stove until it's smoking hot

Brown the beef on each side in the super-hot pan – about 1 minute each side

Place on an oven tray and bake in the oven for 25 minutes gas mark 7 or 180C

Remove from the oven and leave to chill on the side
Whilst the meat is cooling…..
Melt a knob of butter in the same pan you used to brown the meat (reusing the juices)

fry off the mushrooms and onion until fully browned, about 10 minutes

Add the finely diced nettles and cook for a further 5 minutes

Remove from the heat and place in a wide bottom bowl to cool
Let that cool and….
Blend the wild garlic to a smooth paste
Bringing it all together….
Layout the puff pastry on the none-stick paper

Place the cooled beef on top of the puff pastry in the centre

Spread the wild garlic paste over the top of the beef as layer 1

Next spread the cooled mushroom and nettle over the top of the garlic paste (try to cover the sides aswell)

Fold the puff pastry over the top of the beef and fold in the sides so that the beef is fully covered

Bake the whole lot in the oven for 45 minutes at gas mark 8 or 180C
Remove the wellington and let the meat rest for about 20 minutes, cut open and enjoy with roast potatoes and some red wine gravy – YUM 🙂
(For a meat free twist you can use a whole beetroot cut in half and roasted as a substitute for beef)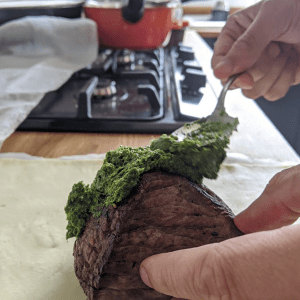 ---
Looking for More Nettle Recipes?
Nettles can be used in absolutely loads of recipes, that many we've dedicated a whole page to our favourite recipes.