This Wild garlic pesto tagliatelle is a delicious recipe and a brilliant way to enjoy the seasons' fresh wild garlic.
---
Ingredients:
2 handfuls of fresh wild garlic leaves

100 ml extra virgin olive oil

50 gr or pine nuts, cashews or sunflower seeds

50 gr ground hard cheese

salt and pepper to taste

tagliatelle pasta
---
Method for cooking Wild garlic pesto tagliatelle
This recipe is great when you in a rush, but fancy something delicious and filling.
All you need to do is to cook your tagliatelle according to the instructions
pesto takes 3 mins:
roughly tear wild garlic leaves
add all your ingredients
season with salt and pepper and give it a quick blitz with a hand blender or food processor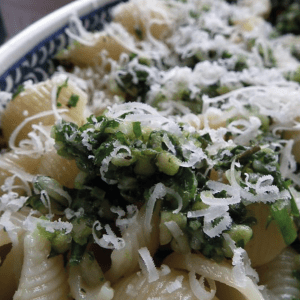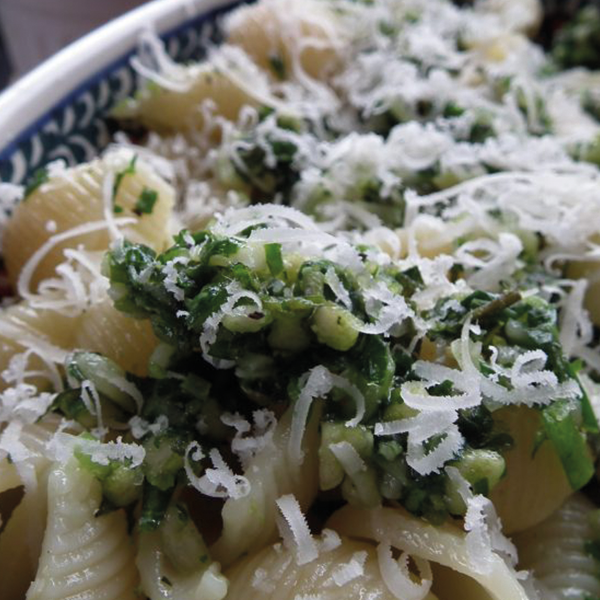 enjoy!
---
What to do with the rest of the Wild Garlic?
---
Its early spring and the weather is just beginning to improve, I think it's just about my favourite time of year, the sap is rising, buds are swelling and the first shoots of Wild Garlic are just appearing. Wild Garlic is one of the best wild ingredients out there, it's also one of the easiest to identify and is a great plant for beginners to start with. Through this article we'll take a deep dive in to Cooking Wild Garlic.
The only thing to be wary of when out picking wild garlic is:
Lords and Ladies – which has a harpoon shaped leaves, if much more dark green and glossy (and it doesn't smell like garlic)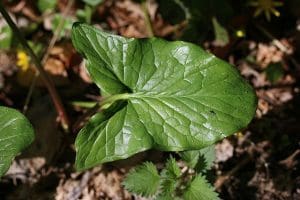 Lily of the Valley – which isn't very often found outside of gardens and has deep veins on the back of the leaf (and it doesn't smell like garlic)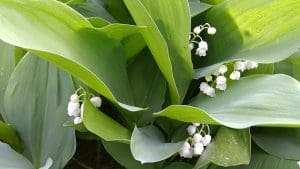 As the name suggests it tastes like garlic and the leaves can be used raw or cooked as a leafy green. It's such a versatile ingredient the possibilities are endless but here are some of our favourite recipes.