Cooking Wild Garlic (Allium ursinum)
Its early spring and the weather is just beginning to improve, I think it's just about my favourite time of year, the sap is rising, buds are swelling and the first shoots of Wild Garlic are just appearing. Wild Garlic is one of the best wild ingredients out there, it's also one of the easiest to identify and is a great plant for beginners to start with. Through this article we'll take a deep dive in to Cooking Wild Garlic.
The only thing to be wary of when out picking wild garlic is:
Lords and Ladies – which has a harpoon shaped leaves, if much more dark green and glossy (and it doesn't smell like garlic)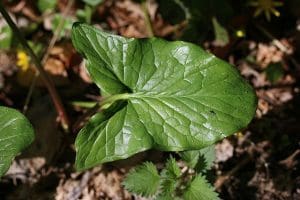 Lily of the Valley – which isn't very often found outside of gardens and has deep veins on the back of the leaf (and it doesn't smell like garlic)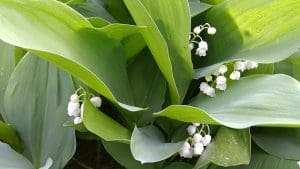 As the name suggests it tastes like garlic and the leaves can be used raw or cooked as a leafy green. It's such a versatile ingredient the possibilities are endless but here are some of our favourite recipes.
Here's 5 of our favourite ways to enjoy Wild Garlic
This is one of the easiest recipes around. It's a dish we make a lot for courses and is generally loved by all (even people who don't like olives). When its garlic season we substitute fresh Wild garlic leaves for the blanched nettles. It's great as a dip, spread onto flatbreads and grilled or served with cooked pasta.
2. Nettle and Wild Garlic Beef Wellington
A little more difficult but equally delicious. It looks amazing when you present it to your dinner guests and will certainly impress them.
3. Wild Garlic muffins
A great recipe to make with children, I love them warm and spread with butter.
4. Wild Garlic and Nettle Soup
Another simple but tasty and nutritious recipe, great on a cold day. It's packed full of flavour and goodness.
5. Wild Garlic Flatbread
The recipe says to use winter herbs but it works just as well if not better with Wild Garlic leaves. If you're brave you can serve it with homemade Wild Garlic butter.
So you can check through some of our recipes above for cooking with wild garlic or
We advise you play around with it, the things to remember about cooking with wild garlic are:
Check it for Lords and Ladies and Lily of the Valley when picking
Add it to food towards the end of cooking (it looses its flavour when exposed to too much heat)
Use it in any recipe you'd use garlic (almost everything for me haha)
Use it sparingly when raw
Don't go over the top when making pesto (sometimes the wild garlic can be too strong so go careful to begin with)
Lacto ferment it to increase the season and utilise it throughout the year
Wild Garlic oil and pesto can be frozen
Happy Foraging & let us know what you cook with your wild Garlic
---
References