How to Make Elderflower Cordial
Elder Flowers come in to bloom once a year and you can really tell when they're here. The elder tree is quite literally a mass of flowering blooms throughout June. Their bloom signals the beginning of summer and it's with anticipation of the summer that we begin to boil up our cordial in excitement. I often head out with a pair of scissors, a basket and ladder and harvest from one or two trees. It's easiest to chop the whole flowering head off and use that in your cordial.
At this point, it's worth noting to never take more than 40% of what's available so that the elder isn't damaged, and it's worth picking from different trees each year if possible. The truth is, if you begin to damage the tree you will see signs of this damage on the tree itself, it won't flower as much as normal or will produce less and weaker leaves.
To smell the flower straight from the tree you wouldn't imagine that it would taste as good as it does – personally I think they can smell a bit pissy raw on the tree, however, this flavour is converted completely on cooking to something fragrant and sweet.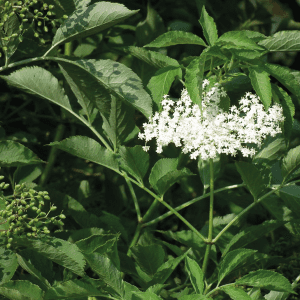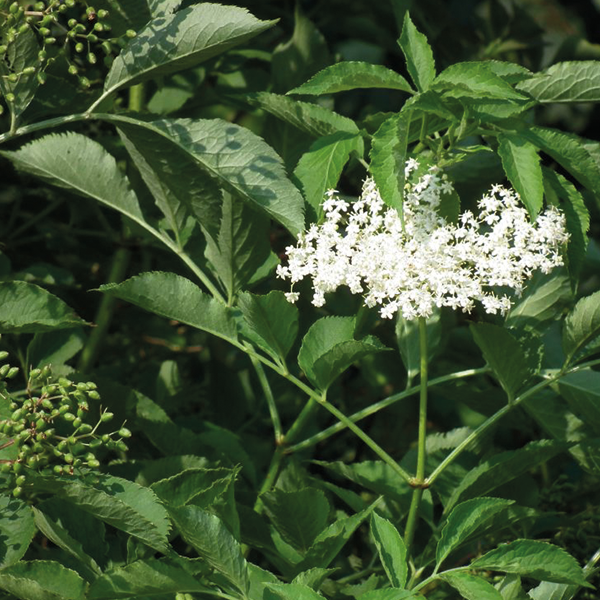 ---
Ingredients
· 500g caster sugar
. Juice of 2 lemons
· 10 flower heads
· 750ml water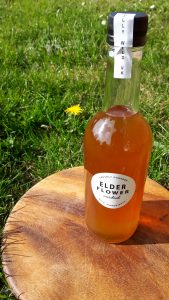 ---
Method:
1. Heat the water and dissolve the sugar in.
2. Add the rest of the ingredients and simmer for 10-20 minutes
3. Strain off the liquid through a cloth or fine sieve and bottle in to sterilised or cleaned bottles.
4. Store in the fridge and use within 2 months
5. Served nicely with ice and still or sparkling water
6. It's also nice to the juice in to ice cubes for an elderflower ice twist to drinks.
---
View all of our Elderflower & Elderberry Recipes here