This Elderflower Energy Ball Recipe is a great way to utilise the elderflowers in creating something that great for you and works really well as a snack during a hike.
---
Ingredients for this Elderflower Energy Ball Recipe:
1 cup of rolled oats
1/2 cup of ground almonds (or other nuts/seeds of choice or more oats)
2 tablespoons dried rose petals
1 1/2 cups of dates or figs (if not medjool dates then soak in hot water for ~10mins beforehand)
2 tablespoons dried elderflower
2 tablespoons dried and ground fig leaves  (optional)
Some flaked coconut (optional)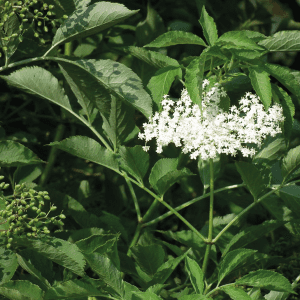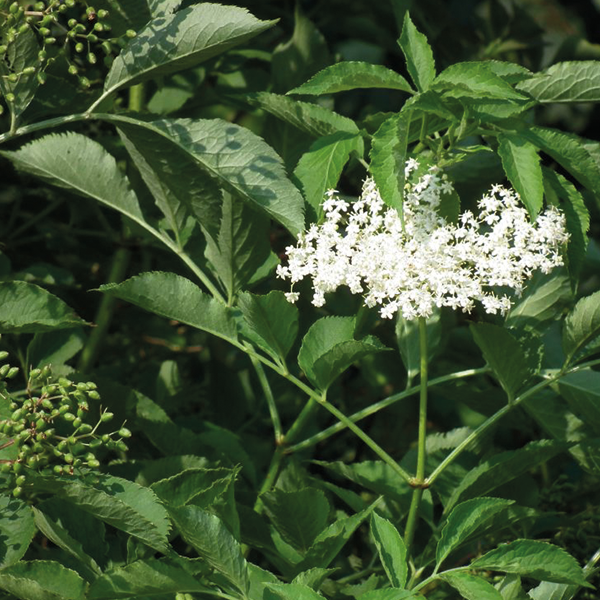 ---
Method for our Elderflower Energy Ball Recipe:
1. Add all ingredients except dates to food processor and blend until well combined.
2. Add dates and blend until mixture forms into a ball, add water (that dates have soaked in if using…or maple syrup to sweeten to taste) if mixture is too dry
3. Remove from blender and roll into individual balls to size of your choice/appetite!
4. I like to toll them in flaked coconut sometimes too – see below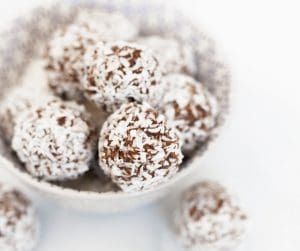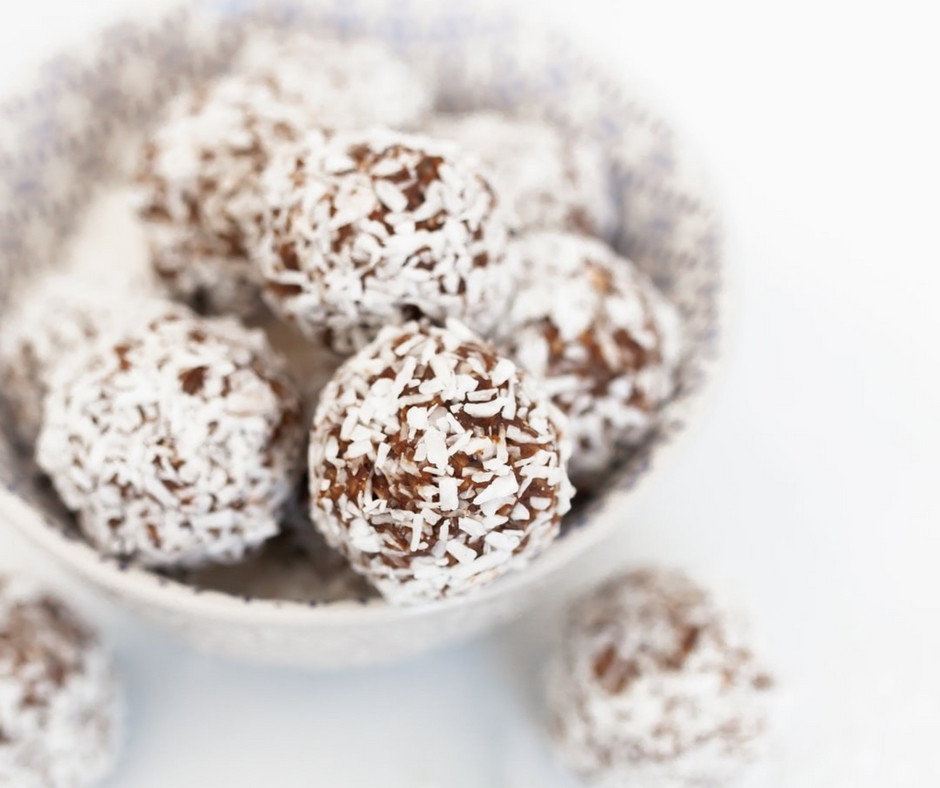 ---
Some other Edible uses of Elder
Leaves: Herbal use as a strong anti-viral (can cause nausea and vomiting)
Immature flower buds: Pickling, Lacto fermenting
Flowers: Cordial, Sparkling Wine, Tempura, Tea, Ointments

Fruit: Best heated, Wine, Syrups, Juice, Fruit Leather, Cordial, Beers, Ketchup, Chutney, Jam, Frozen in Desserts
---
Herbal aspects you could get from this Elderflower Energy Ball Recipe
The flowers are still used by herbalists now to aid inflammation within the respiratory system, including asthma, coughs and hay fever.
The berries are commonly used and stored within syrups, jams, wines and juices to give a boost of vitamins and minerals throughout the winter months, helping to ward of the common winter ailments.
---
Miscellaneous
If you cut a branch from this tree the inside or pith can be pushed out fairly easily, using a tent peg or other hard piece of wood, this hollow wood can now be used for loads of things. Making jewelry, beads, pennies, snakes, whistles and even blow darts
View all of our Elderflower & Elderberry Recipes here