A frozen shot of this Japanese knotweed & ginger vodka is delicious, and it makes a fragrant drink with tonic or served over ice with a  little lemonade. Try to make the mixture a month before you want it so that the flavours have time to intensify.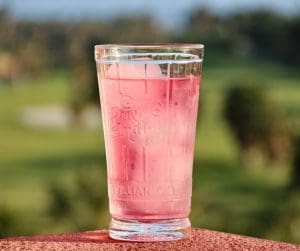 Makes 750ml
---
Ingredients to make Japanese Knotweed & Ginger Vodka
500g knotweed

, cut into chunks

20

0g caster sugar

A thumb size of

ginger, peeled and sliced

1 x 750ml bottle of vodka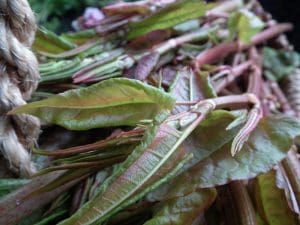 ---
Method
Put th

e rhubarb, sugar and

ginger

into a 1-litre

jar and pour in the bottle of vodka. Screw on the lid and put into a cupboard for 1 month

.

Strain in to a bottle and serve chilled over ice with soda water or lemonade.
---
Looking for more Knotweed Recipes?
Click here to see our full list
Everything from Japanese Knotweed Salmon with a knotweed salad, Knotweed rice noodles, knotweed curd with afternoon tea and the list goes on and on.
If you'd like to see your recipe for japanese knotweed highlighted then let us know, please send us the recipe – in the same format as above – and a nice image and we'll look to get it into the database with all link to yourself of course.