Birch Sap Syrup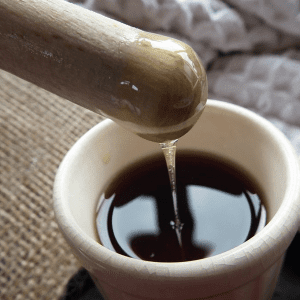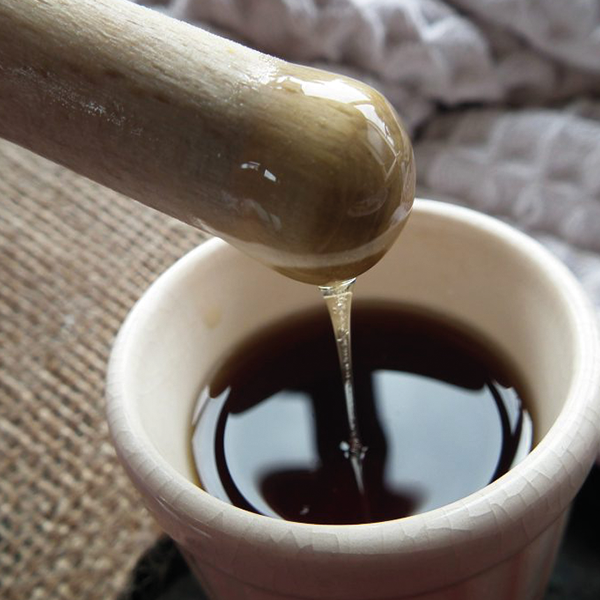 How to Make Birch Sap Syrup
Birch Sap Syrup
Making Birch sap syrup is one of the first things I do with wild food every year – it tells me we're about to shoot straight in to the more serious collection of wild foods and is, at the moment, my only source of wild sugar to be used throughout the coming year.
The sap rises throughout March and can vary from year to year, but each area usually has a 2-3 week window to do this process, the easiest way to check if the sap is flowing is to stick a knife in the tree trunk at an upward angle, if sap leaks down the knife then you're good to go.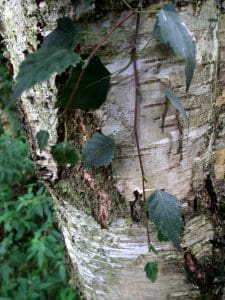 ---
Recipe to make 500ml Birch Sap Syrup
Equipment:
Plastic tubing – 1cm in diameter and 40cm in length
A drill, any will work manual or electric
1cm drill bit
Container for collecting the sap – I use a 5ltr water bottle
Piece of muslin cloth – big enough to cover the hole of your container
A range of elastic bands or string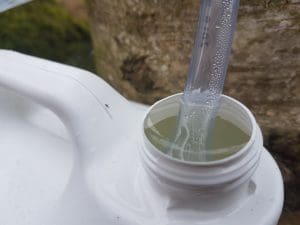 ---
Method:
After checking the tree is flowing, about 1m up from the base of the tree, use your drill and drill bit to drill a 1cm width hole 8cm in to the tree
Push your piping in to this hole, making sure it's at least 2cm in and secure
Secure your container at the base of the tree – either tie it to the tree, make sure it's on flat ground or secure it by leaning rocks against the sides.
Secure the cloth around the top of the container, either using elastic bands or string.
Pop a hole in the middle of your cloth and feed the tubing through it so the liquid will drip in to your container
Secure the cloth around your tubing with either string or an elastic band (to ensure no insects can get in to your container)
Leave it overnight to fill up
Return to find your 5ltr container full of beautiful sap, remove everything and pop the lid on your container so you can easily carry it away.
Take a branch, the same thickness as the original hole (1cm in diameter) and sharpen the end, remove your tubing from the tree and hammer this branch bung in to the hole to bung up the tree.
Take your sap home and boil it down until it thickens and turns in to a syrup – up to 95% of the liquid must be boiled away so this can take a full day of boiling down. When it begins to thicken it needs constant stirring to ensure the sugars don't burn. Alternatively it can be put in a plastic bowl and in the microwave, opening the microwave door every minute to release the steam (I find it's less likely to burn this way)
When it's reached a consistency your happy with, bottle in to sterilised bottles or jars and enjoy.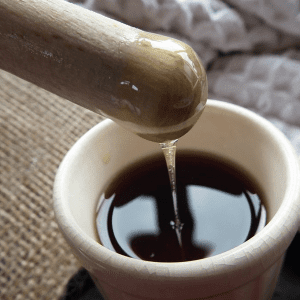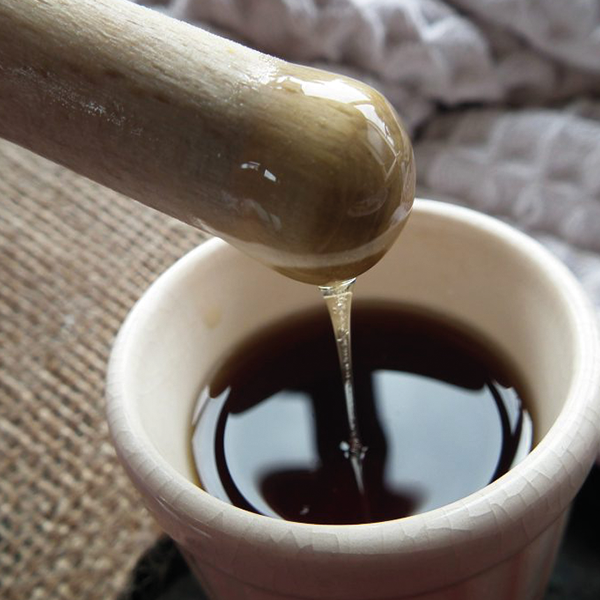 ---
Okay – now I have the syrup what else can I do with it?
There are some nice recipes here for using silver birch sap. Think:
Sticky Birch Sap Pudding
Birch Sap brittle
Hot Birch Sap Drink
Birch Sap Wine
Birch Sap Toffee
Think of whatever you may use maple syrup for….
Happy Tapping & Happy Foraging 🙂