This Vegan Elderflower & Lemon Drizzle Cake is a delicious wild and vegan elderfower and lemon drizzle cake that is great with a nice cup of tea on a sunny spring afternoon.

---
Ingredients for our Vegan Elderflower & Lemon Drizzle Cake:
200g plain flour
50g ground almonds
2 teaspoons baking powder
200g sugar
1-2 tablespoons fresh or dried elderflowers (optional)
100ml vegetable oil
200ml plant-based milk (e.g. soya, oat, almond)
Juice and zest of half a lemon
2 tablespoons elderflower cordial (Elderflower Cordial Recipe Right here)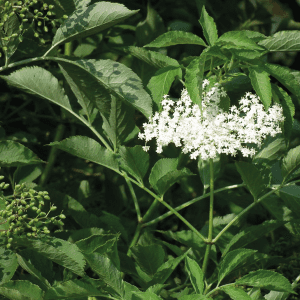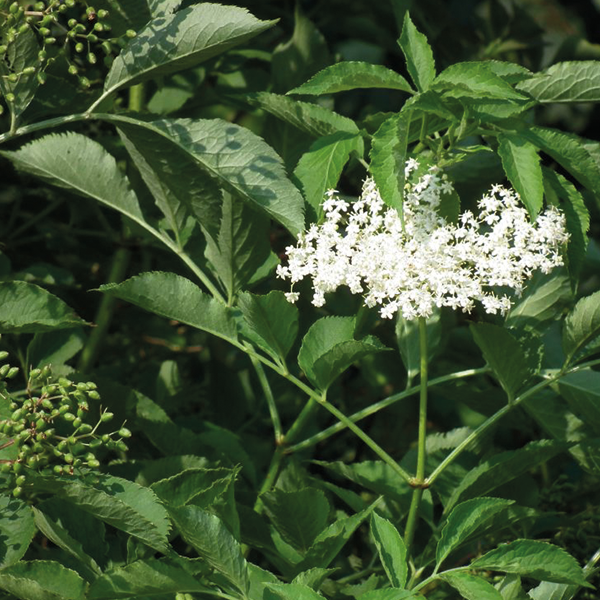 ---
For the elderflower drizzle:
---
Method to cook the Vegan Elderflower & Lemon Drizzle Cake:
Preheat oven to 180°C/Gas 4 and lightly grease or line a loaf tin
In a large bowl combine the flour, ground almonds, baking powder, sugar and elderflowers 
In a separate bowl or measuring jug whisk together the oil, plant-based milk, lemon juice and zest and elderflower cordial 
Add the liquid mix to dry mix and combine until you have a smooth batter
Pour into greased/lined loaf tin and bake at 180°C for 40-45 minutes
Use a skewer to check that the cake is fully cooked inside. If the skewer doesn't come out clean, cook for another 5 minutes and check again.
Remove the cake from the oven and use skewer to make holes all over the surface
Pour the elderflower cordial over the cake and let it soak in while it cools in the tin
If using, sprinkle fresh elderflowers over the cake just before serving. Enjoy!
Written by Forager Hannah
---
View all of our Elderflower & Elderberry Recipes here