Wild Noodle Salad
This Wild Noodle Salad is a great and quick way to use whatever wild greens you can find around you, it works as well in spring with wild garlic and nettles, in summer with wild seaweeds and sea purslane or autumn with wood blewits and chanterelles.
---
Ingredients (for 4 people):
500g Fresh Rice Noodles
2 Red Onions – peeled and diced
200g Wild Greens, nettles, wild garlic, dandelion leaves, chanterelle, hedgehog mushroom, dulse seaweed, sea lettuce, sea spinach – the list never ends
Light Soy Sauce – 30ml
Marmalade – 30 ml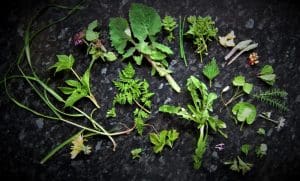 ---
Method:
Chop the onions and fry them for 5 minutes
Whilst they're cooking, prepare your wild greens, tearing, chopping and washing
Mix 1:1 dandelion marmalade to soy sauce
Add in the wild greens that require cooking, common hogweed, stinging nettles etc for 5 minutes
Add in your wild greens that need quickly wilting (wild garlic, dandelion leaf etc) and cook for a further 1 minute constantly tossing it all around
Add the rice noodles and soy sauce mixture and cook for a further minute
Plate up, top with wild salads (vetch, sea purslane etc) and enjoy
---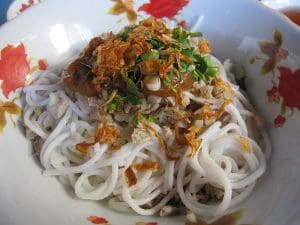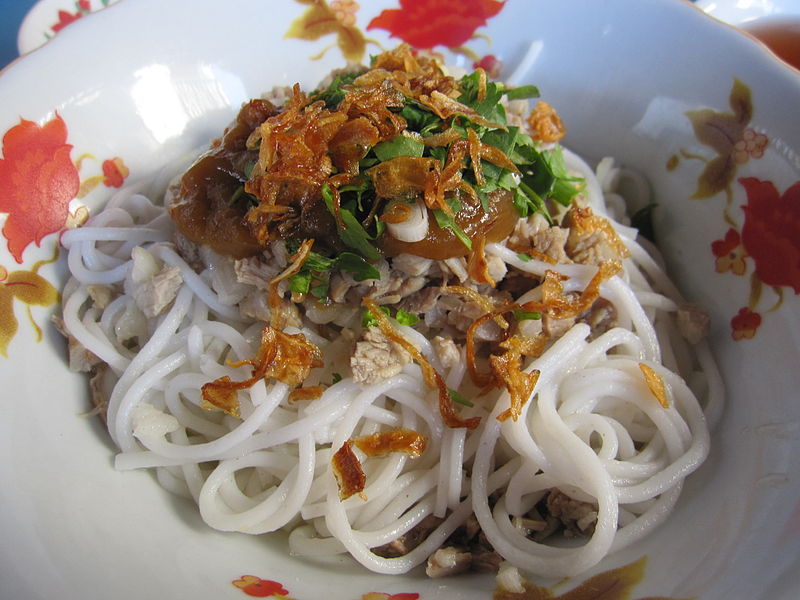 This recipe is so versatile as you can use pretty much any wild or foraged green in it, you can add inland greens, edible flowers, coastal vegetables, baked wild roots & even seaweeds, the possibilities are absolutely endless.
I remember once trying to add as many things as possible in to this and we ended up created a 40 leaf wild noodle salad from ingredients picked during a 1 hour walk – it was a bit of a challenge and was truly great fun.
---
Find suitable identification guides below: